Dubai-based Nigerian big boy, Ray Hush Puppi has taken to his Instagram page to share he story of how he changed a man's life on his birthday today, May 7th.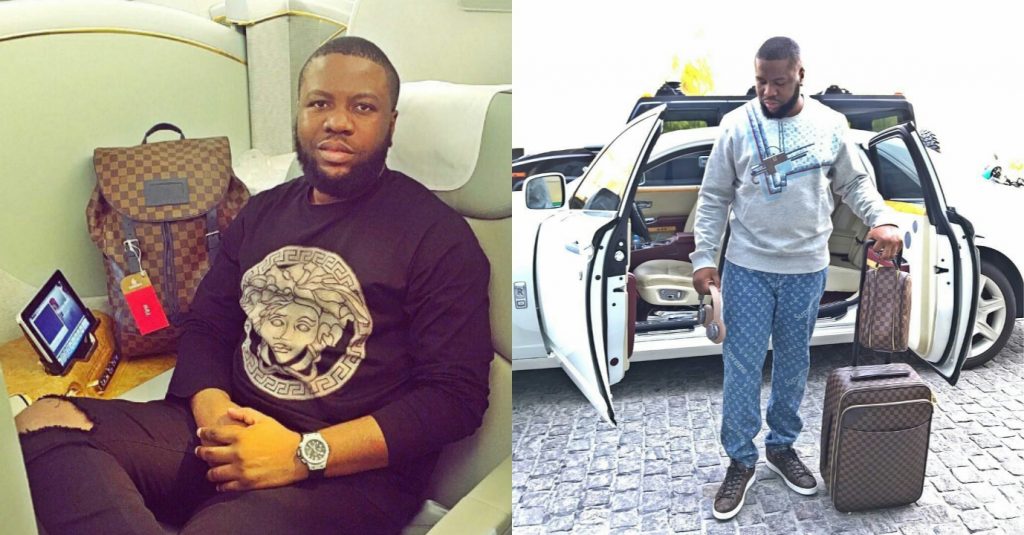 The lavish socialite shared how a gentleman took to the comment section of a post of him showing off his new Rolls Royce truck and prayed for him that he would buy a private jet next.
Hushpuppi said, he then saw other people laughing at the guy for praying for someone who is richer than he is and so he saved a screenshot of the guy's prayer and has now made him a millionaire for that singular act.
Hushpuppi gave his narrative as thus,
"Always be positive, always wish well for other and goodness will come to you. Use the internet wisely, you don't know who might be your helper tomorrow. #TrollersAreLosers"
Instagram is a place where a lot of losers fine confidence in trolling people which I have been a victim of for many years.
Some words get to me sometimes and because of this I disabled my IG notifications and I stay away from reading comments because I know what you don't see or hear don't get to your heart.
Then this morning I was looking through my phone and I saw the screenshot and I decided to DM that guy who prayed for me and without knowing it was his birthday and he shared the same birthday with his dad and I wished them happy birthday and I decided to make his day and make him a millionaire and make him know there's a win in being a positive person, there's good in wishing and praying good for people no matter your situation, don't let it get the best of you.
I fulfilled my wish and I got him out of his situation and made him a millionaire this morning."
Slide through his post below;