Travel
How To Obtain A Tourist Visa To The United States (B1-B2 Visa)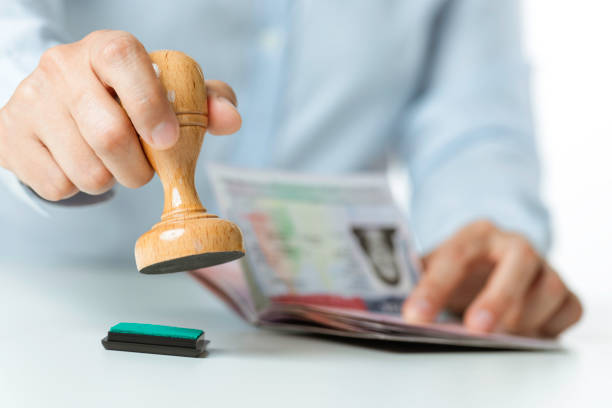 Millions of people visit the USA every year for pleasure, entertainment, and relaxation, but before you travel to the USA, you need to get a visa and other important documents.
Here are a few steps to help you get a visa and travel for the vacation of your dreams.
1) Ensure the visa you are applying for is available.
Before applying for a visa, it is wise to go to the official US Embassy website of your country and check if the visa you want to apply for is available to get at that time. because there might be travel bans or federal government restrictions that can hinder you from getting a visa.
2) Ensure you qualify for the visa.
After checking if a visa is available, the next thing to do is check the DS-160 form and other visa requirements to see if you have all the required documents and verification.
3) Pay the application fee
Check the application fee and ensure you pay on time (note that the fee is not refundable). This fee is around $160-$200. To confirm your payment, ensure you print out your receipt.
4) Get a Passport
The acceptable passport size is 2 by 2, and it should be a clear, inline color photograph on a white background.
5) Complete and submit the DS-160
Go Online and Submit the DS-160 Form. Ensure you give honest responses and also provide all the necessary documents that are needed from you. When you submit the form, you will receive a confirmation. Make sure you print it out.
6) Schedule an interview appointment.
Go to your location's US embassy website and schedule an appointment. If you are under 13 or over 80 years old, you probably don't need an interview.
7) Gather Your Documents
It is very important that you have all the required documents before your interview date. If you have questions concerning any documents, you can contact an immigration attorney or the Embassy help line to put you through and answer all your questions.
8) Interview
This is one of the most crucial parts of this process. You will need to go for your interview early. Ensure you go with your confirmation of payment and also confirmation of the DS-160 form.
Dress nicely, speak calmly, and always go straight to the point.
9) Pay with your Visa insurance fee.
When your visa is approved, you are required to pay a visa insurance fee to help you receive your visa when it is issued.
Note: This fee does not apply to everyone but to citizens of certain countries.
The post How To Obtain A Tourist Visa To The United States (B1-B2 Visa) appeared first on Travels LOG.NG.
Back to top button